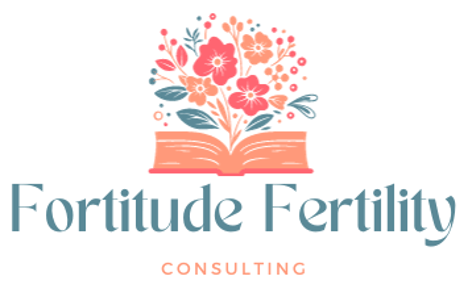 It has been honor to help guide these women on their path to parenthood...
"I knew I liked you the day we had our first phone consult. Your kindness and compassion is clear in every act you do and every word you say. Thank you for being my guide through this process. I couldn't have done it without your thoughtful emails and support. You are incredibly knowledgeable and I am lucky to have worked with you. My heart, my family, and the babies inside me will never forget you."
- A. W., IVF Warrior
"Words cannot do justice to the amount of gratitude we have in our hearts for your everlasting support and well wishes during our journey. Thank you once again for being a part of starting our family."
- L. S., IVF Warrior
"I want to thank you so much for the extraordinary care and support I received during my IVF treatment. You were very patient, kind, and always answered all of my questions. You made the process go smoothly by explaining the steps so well. Above all, you are helping to make our dreams of becoming parents within our grasps."
- M. C., IVF Warrior
"We would not have made it through today if it wasn't for your reassuring presence, your kindness, and your support. We are almost there!"
- M. B., IVF Warrior
"Thank you so much for all the kindness and support you showed me. You are incredible at your job- very knowledgeable, practical, and most importantly care so deeply for your clients. Although I have not been successful yet in achieving a pregnancy and regardless of my outcome at the end of the process, you have helped me feel encouraged and supported along the way during this incredibly difficult journey which I will be forever grateful for!"
- P. M., IUI Warrior
"Jessica was recommended to me by a mutual friend. At the time, I was feeling desperate and anxious after two miscarriages and also learning about my low ovarian reserve. I embarked on the IVF cycle with limited knowledge, immersing myself in Google searches, YouTube videos, and online forums. Unfortunately, this flood of information only heightened my overwhelm and anxiety, as every case seemed unique.

When I connected with Jessica, everything changed. She exhibited remarkable patience, extensive knowledge, and genuine care. With her guidance, my questions were addressed clearly, alleviating any confusion—from understanding the stimulation symptoms to effectively advocating for myself at the clinic. Jessica bridged the gap between the clinic's services and provided me with the confidence I needed for each appointment. Through two failed cycles and ultimately a successful one, I can't imagine navigating this journey without Jessica's invaluable support."
- Y. Z, IVF Warrior
Client Testimonials from Infertility Warriors